About Us
Establised in 1992 by Geoff Ruddle who already had thirteen years of Estate Agency experience in Derby and the surrounding areas. Everington and Ruddle was launched with the intention of offering an unrivalled service to the house buying and selling public centred around the idea of transparency and honesty in all information given. Our mantra was, and still is, 'we will tell you what we think you need to hear, not necessarily what you want to hear' You know where you stand with us and as a result, over the last twenty eight years, many of our clients have become friends and many customers have sold and bought through us on multiple occasions.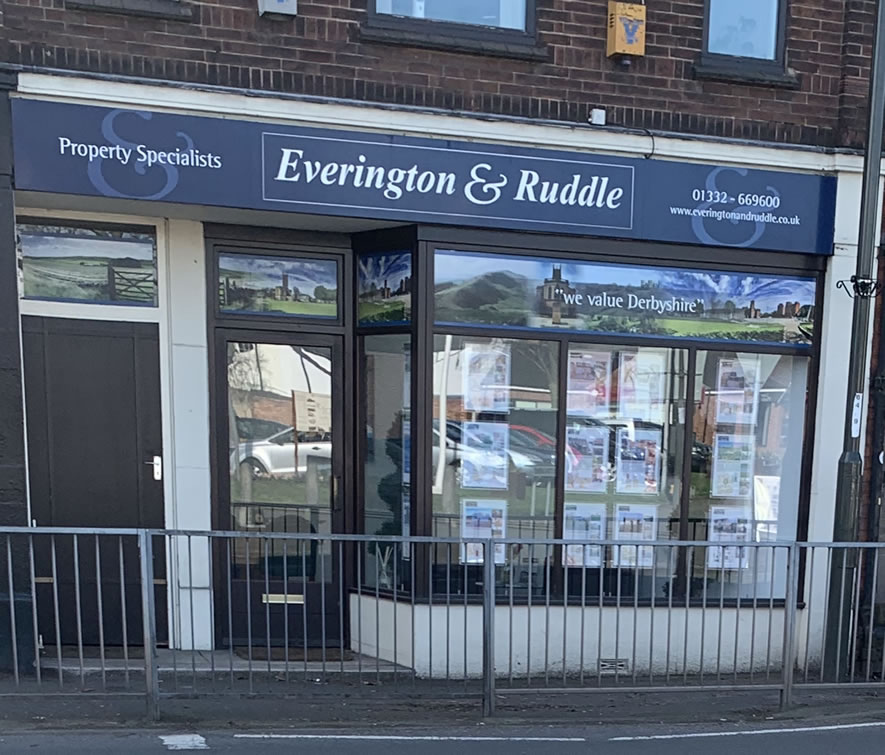 Our Service
Our presentation methods are second to none including multiple photography, including aerial photography where required, detailed floor plans and access to major internet portals. We maintain a showroom and office where your property will be on full display and you are free to come and see us to discuss any aspect of the process. We pride ourselves on our communication skills and we even answer missed calls and accept calls officially until 10-00 pm seven days a week.
Our service is tailored to the individual and nothing is classed as an extra, we don't do virtual, we only do actual …
Financial Services
We have an in house financial expert who has the ability to comb the market for the best deal for you, home visits are available at no cost to you. This expertise has been proven to help many of our customers save money.